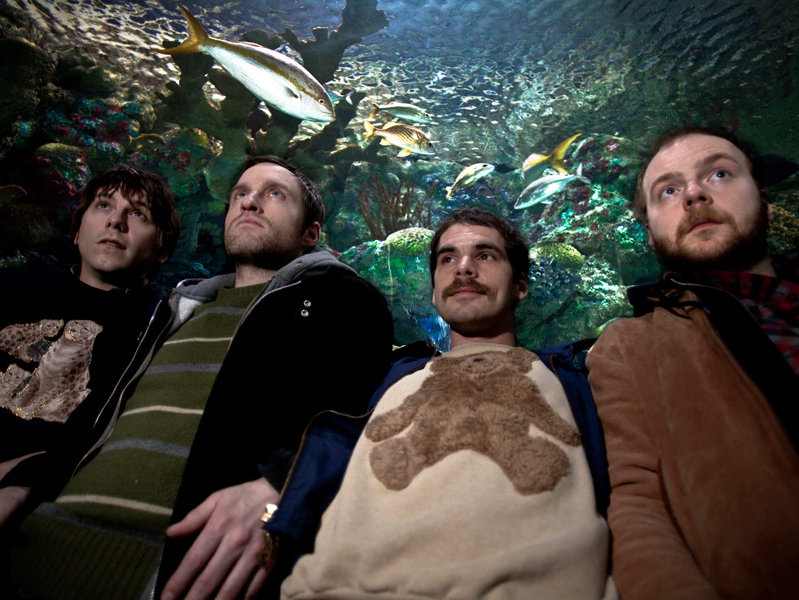 Tras contar en 2009 con nombres tan destacados como Devendra Banhart, Beach House, Health o Retribution Gospel Choir, parece que el
Primavera Club
(24, 25, 26, 27 y 28 de noviembre; Madrid y Barcelona) ha decidio echar el freno en su inminente
quinta edición
, otorgándole el protagonismo a bandas y artistas aún por descubrir. Es el caso de
Jaill
, cuarteto de
Milwaukee
que se ha convertido en uno de los fichajes más prometedores del sello
Sub Pop
.
La formación liderada por Vincent Kircher, como buen producto del sello de Seattle, rinde homenaje al indie-rock noventero en su álbum de debut, el muy recomendable 'That's How We Burn'. Jaill hace de la sencillez su estandarte y de las influencias añejas su originalidad. Guitarra, bajo, batería y voz se alinean con nervio para recordarnos a nombres como Supergrass, con quien son constantemente comparados.
En cambio, si nos fijamos en referentes más actuales, nos toparemos con The Shins en sus trazos más armónicos y con The Thermals en sus fases más gamberras. En definitiva, canciones como Everyone's Hip, The Stroller o How's the Grave hacen que la presentación en sociedad de Jaill deba ser tenida en cuenta como una de las mejores noticias del año en clave guitarrera.
Jaill forman parte del cartel del Primavera Club 2011. Actuarán en Barcelona los días 25 y 26 (La [2] y Cabaret Berlín) y en Madrid los días 27 y 28 (El Sol y Rock Kitchen) de noviembre.