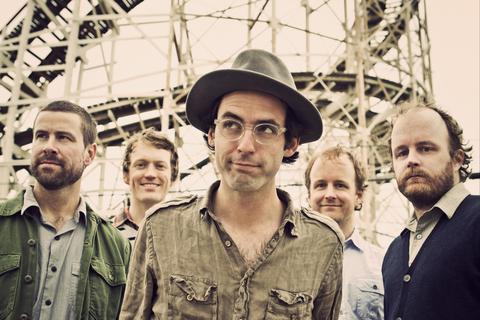 Tal y como conocimos
a finales del pasado año
, la cuarta edición del
Santander Music
se celebrará durante los días 3 y 4 de agosto. Si durante las últimas semanas la organización ha anunciado las actuaciones de Love of Lesbian, !!!, Delorentos o Lori Meyers, hoy el cartel ha recibido dos interesantes incorporaciones internacionales:
Clap Your Hands Say Yeah
y
Fanfarlo
. Los de Alec Ounsworth, también confirmados por el Arenal Sound, estarán presentando su injustamente tratado 'Hysterical', mientras que los londinenses aterrizarán una vez más en nuestro país con el brillante 'Rooms Filled With Light' bajo el brazo.
En la web
del festival cántabro puedes hacerte con tu abono o tu entrada de día a un precio de 43 y 36 € respectivamente.